Pitch for Department of Health's Change4Life. This is a different, in-your-face approach to the health programme. I was responsible for creating this sticky typography, disturbing visuals and posters.
The one that got away... This is a pitch for BMW i3, an all electric car, in a collaboration with the best electric band - Daft Punk. I created these visuals and the poster. Shame it didn't happen, but luckily still managed to create great work for BMW i3.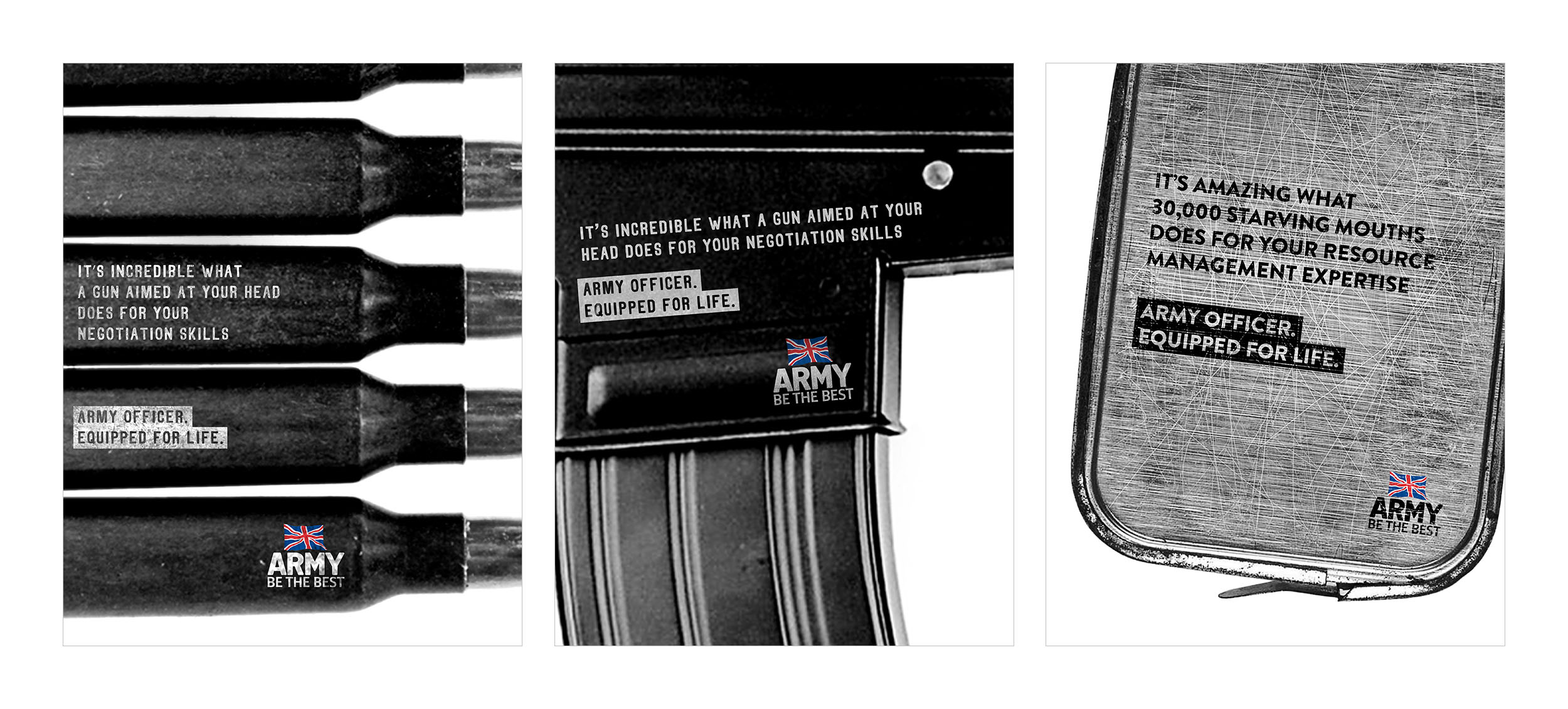 Example of a campaign pitch for Army.
Pitch for McCoy's. This idea's using a famous action movie actor playing the character of Mac McCoy. I was responsible for retouching and designing these posters.
Pitch for SLI. This shows one of many examples of creating key visuals and digital designs, here an idea for a Homepage Takeover.
Selection of my work for King's new game. Here with a couple of key visuals and some game logo designs.
This is my proposed art direction for Sky's campaign with X-Men: Apocalypse. My idea was used to create the final Out-of-home campaign.
Example of branding and packaging design for tampons. The idea was to fight stigma or potential embarrassment when buying tampons by creating stylish packaging.